Sensory Play
Rhapsody® Grandioso® Chimes
Model #214442
Ages13+ years

Component Overview

Players can soar two full octaves across this extravagant instrument, striking rich tones in a major key. Fully wheelchair accessible, everyone can take part in experiencing the great musical quality. Multiple mallets accommodate both solo performances and playing compositions with friends, new and old. The Grandioso® Chimes is part of the Rhapsody® Outdoor Musical Instruments collection.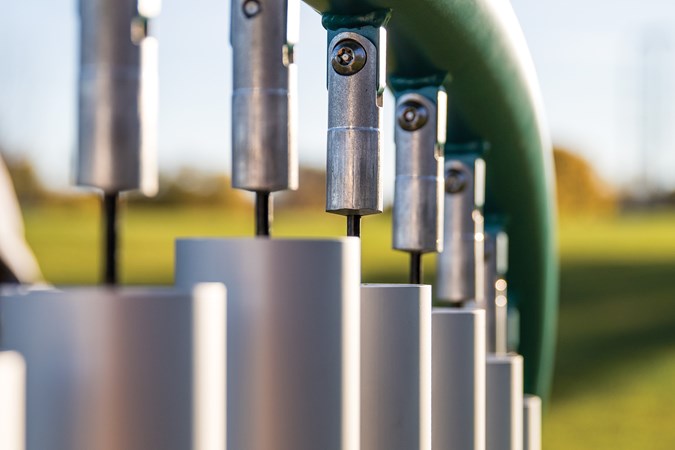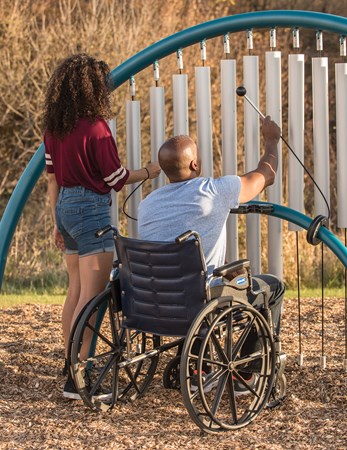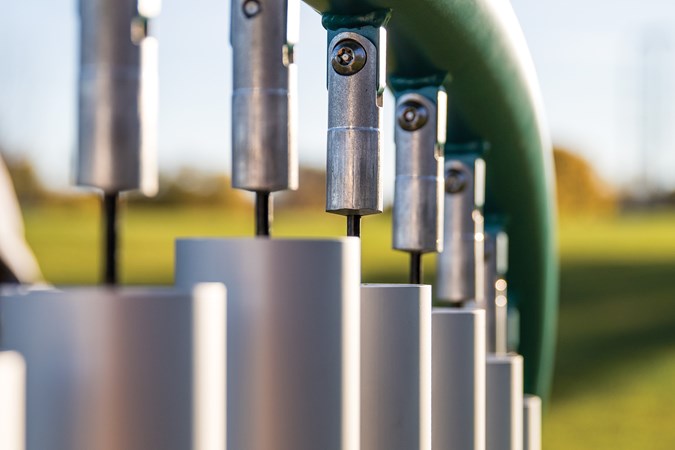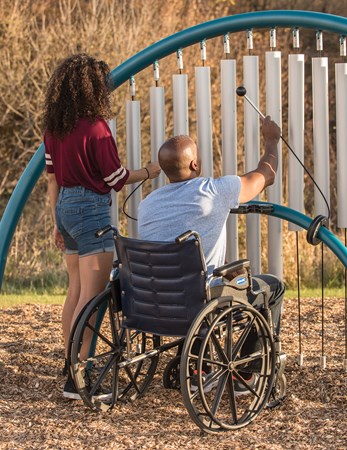 Product Details
Features
Excellent activity for all ages
Wheelchair accessible
Perfect for musicians of all abilities
Great for playgrounds, community centers, schools, senior centers or other public spaces
Chimes made from anodized aluminum
Choose one ProShield® color for arches
Choose one Permalene® color for mallet holder and discs
Rubber mallets are optimized to provide the best sound for the range of notes
Coated steel cable securely attaches mallets to instrument
Safety surfacing is optional
Direct bury or surface mount
Patent pending
Developmental Benefits
Sensory: Auditory, Proprioception, Tactile, Visual
Motor Skills: Eye-Hand Coordination, Fine Motor, Motor Planning
Cognitive Skills: Problem Solving, Strategic Thinking
Social/Emotional Skills: Cooperation, Imaginative Play, Social Skill Development
Design/CAD Files
All About Color

Color is an important decision, and our products are available in many color options. Contact your consultant to find the colors available for this component.